About Your Dentists in Laval
What to Expect at Espaces Sourires
Our dental clinics offer everything you need for your dental appointment, including:
Convenient Location & Hours
Free On-Site Parking
Accessible by Public Transit
Wheelchair Accessible
Comfortable Seating & Entertainment
Children's Play Area
Same-Day Appointments
Emergency Appointments
Support for Anxious Patients
Quick Check-up Appointments
Short Wait Times
Multiple Appointment Bookings for Families
Direct Billing to Insurance Companies
Automated or Phone Appointment Reminders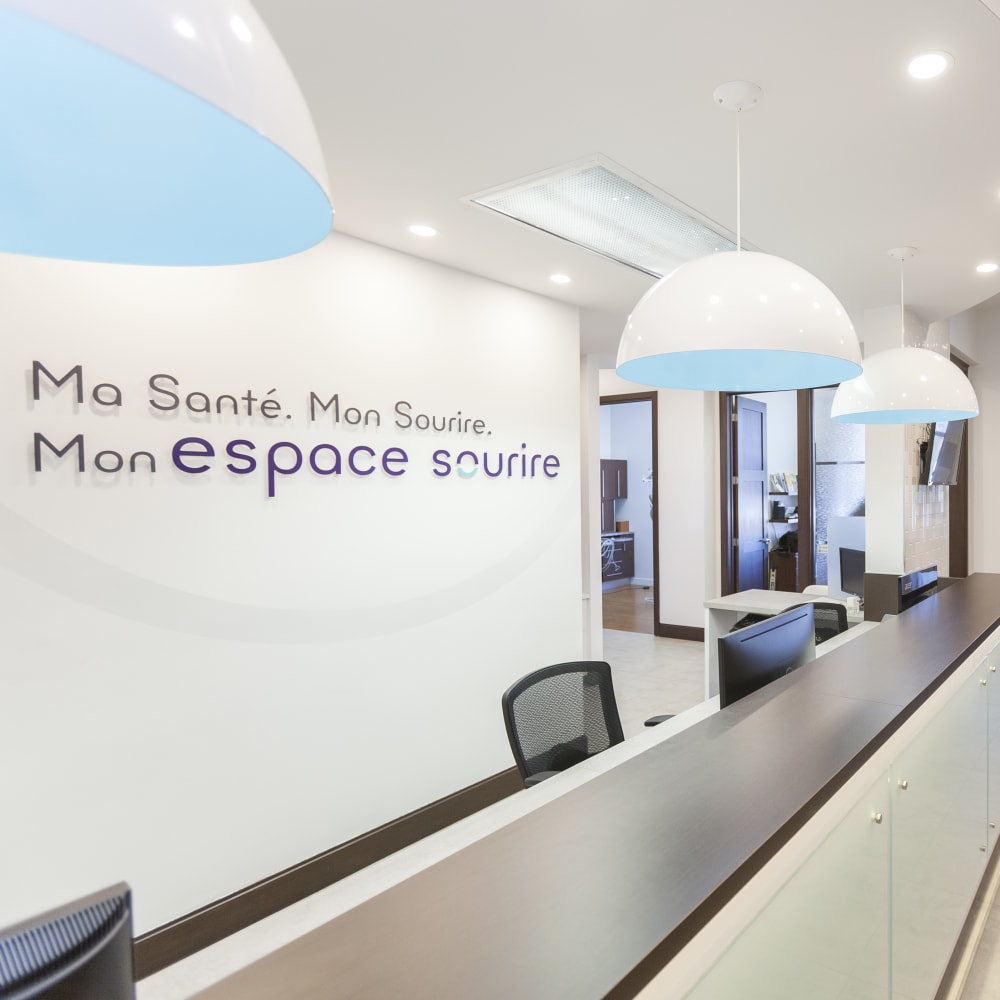 Comprehensive Dental Services
We offer a full range of services at our two locations, including cosmetic dentistry, dental implants and orthodontic services, dental surgery, periodontics and general dentistry.
Whether it is for a routine visit for preventive purposes, to receive treatment to restore your teeth, or to treat a problem that affects your oral health, we are here for you. 
Dental Professionals
No matter your age or the nature of your dental needs, our team is ready to support your oral health and wellbeing. We aim to provide care with your satisfaction as the ultimate goal!
Our dental professionals prioritize offering you care adapted to your needs and your oral hygiene in order to help your smile's long-term health. We rely on a personalized approach to establish a relationship with our patients.
Virtual Tour
Click on the images below to tour our Chomedey clinic.
New Patients Are Welcome
Are you looking for a dentist in Laval? Our dentists will be delighted to welcome you and serve you.
Request Appointment