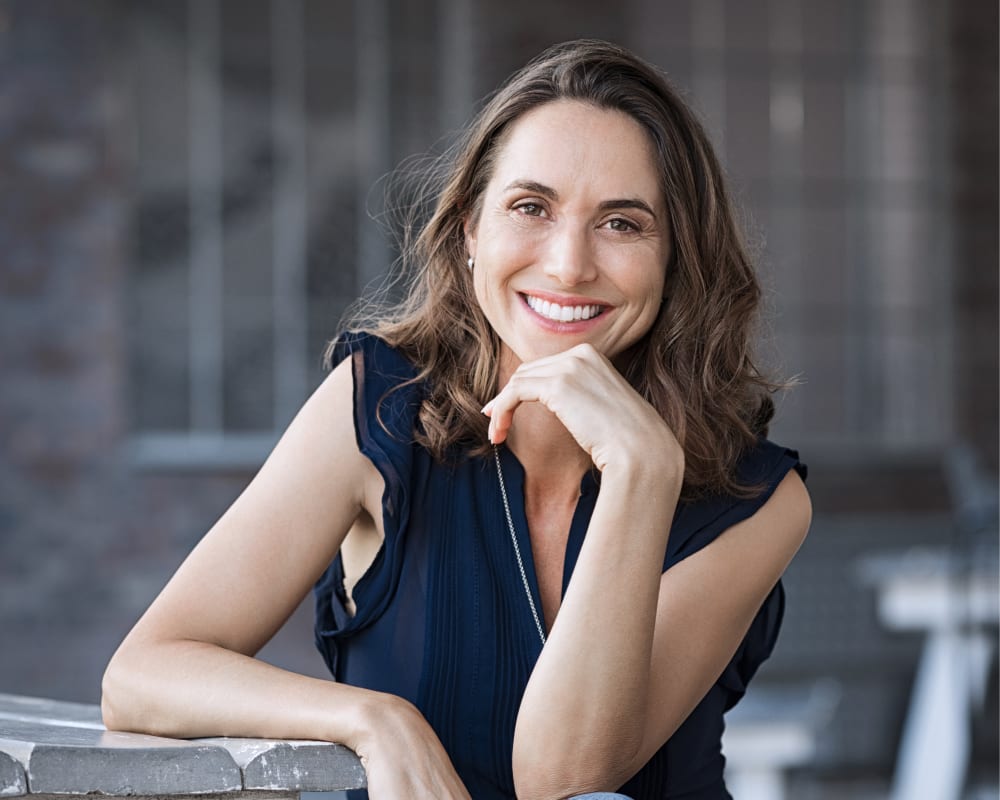 What is Cosmetic Dental Care?
The goal of cosmetic dental treatments is to change the appearance of a patient's teeth and gums. 

Cosmetic dental procedures can help change your tooth colour and symmetry. Whether your problem stems from damage, wear or discolouration, our team will do their best to give you a smile you can feel confident in.
During an aesthetic consultation, we will be able to answer your questions and present all our solutions to you, giving you more details regarding your particular case.
Teeth Whitening
The Espaces Sourires team offers safe and effective teeth whitening solutions in Laval. Our teeth whitening options allow you to receive treatment under the supervision of our team or use an at-home customized kit in the comfort of your home.
Veneers 
Dental veneers can be an effective solution to alter the appearance of teeth. These wafer-thin shells made of porcelain or composite are placed on damaged or discoloured teeth. Veneers can also be used to fill in overly large spaces between the teeth to give a more uniform appearance to the smile.
Full-Mouth Restoration
Full-mouth restoration services involve a number of general dentistry and cosmetic procedures aimed at changing the appearance and helping to preserve the function of your smile. Our Espaces Sourires dentists can create a personalized treatment plan to perform the procedures you need to work towards your optimal oral health.

Request Appointment
New Patients Are Welcome
Are you looking for a dentist in Laval? Our dentists will be delighted to welcome you and serve you.
Request Appointment