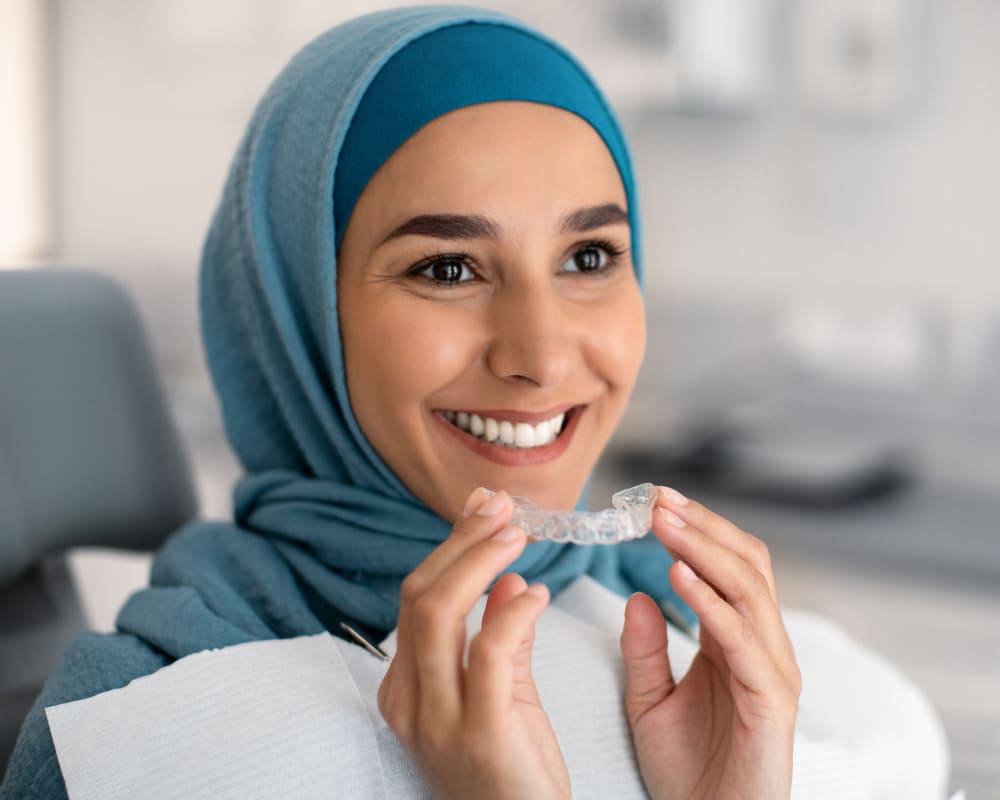 How Orthodontics Work
Orthodontics is the branch of dentistry that specializes in the correction of problems with teeth alignment or jaw occlusion. Whether it is for a problem that affects the aesthetic appearance of your smile, or to resolve functional disorders of the teeth and jaw, our team can adapt the appropriate orthodontic solution to your needs.
For this, braces or transparent aligners are used to change the position of the teeth by exerting slight pressure on them. Most treatments can be completed between 6 and 36 months.
Traditional Braces
Traditional braces are made of either metal or ceramic and have been used for decades to straighten teeth. Recent advances in orthodontic treatment have resulted in modern braces that are low-profile, more comfortable and easier to care for.
How Braces Straighten Teeth
Braces are orthodontic devices that apply continuous gentle pressure to the teeth over a period of time, slowly moving them into their new, corrected positions.
As pressure is applied and the teeth shift position, the bone changes shape to accommodate the new positions of the teeth.
Invisalign Clear Aligners
Some teens, adults and older patients are more reluctant to undergo orthodontic treatment, due to issues of comfort and the aesthetics of traditional braces. For these patients, it is now possible to correct minor teeth alignment problems discreetly and without having to change their lifestyle, thanks to Invisalign technology.
The Invisalign treatment consists of wearing a series of transparent and removable aligners. Each set of aligners should be worn for approximately 1-2 weeks, before being replaced with the next set. This gradually shifts your smile's alignment.
Thanks to a technology called iTero scanning, we can produce 3D models of the changes that will be made at each stage of the treatment. In addition, our patients can visualize the results they could see with Invisalign treatment.
New Patients Are Welcome
Are you looking for a dentist in Laval? Our dentists will be delighted to welcome you and serve you.
Request Appointment