Dr. Tayssir El-Mohamed is a general dentist at Espace Sourire located in the Chomedey district of Laval.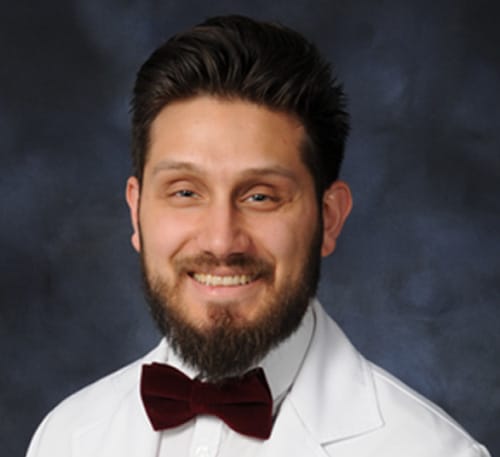 Dr. Tayssir El-Mohamed
General Dentist
Dr. El-Mohamad is a young dentist who graduated from the dentistry school of Université de Montréal in 2019. With all the new and up-to-date background he acquired, he is ready to serve all the patients from all ages. 
He is committed to all the aspects of the dentistry, but he has a particular interest for oral surgery, restorative dentistry on implants and oral pathology.
He completed trainings in Implant surgeries, bone grafting surgeries, gum grafting surgeries and conscious sedation.
New Patients Are Welcome
Are you looking for a dentist in Laval? Our dentists will be delighted to welcome you and serve you.
Request Appointment