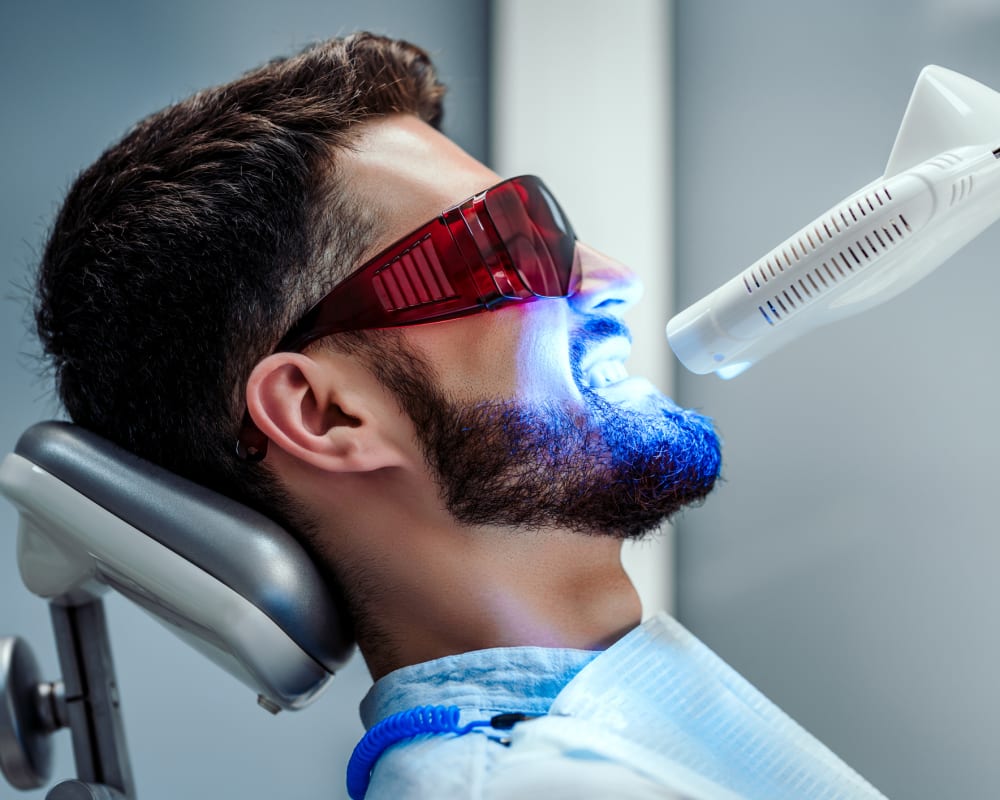 What is Professional Teeth Whitening?
As we get older, our teeth can naturally get darker by becoming stained and discoloured, both inside the tooth and on the surface. There are a number of factors that can cause tooth discolouration, including:
Foods and beverages like coffee and red wine
Smoking
Dental hygiene upkeep
Accidents
Professional teeth whitening can be a safe and effective way to help brighten your smile. The process is simple, non-invasive, and can lighten the colour of your natural tooth by targeting and removing stains.
The team at Espaces Sourires can help you determine if whitening your teeth is a good choice for you.
Get a brighter smile with our simple and safe solutions
The Espaces Sourires team offers you safe and effective solutions for teeth whitening in Laval. If you'd like to whiten your smile, contact us now to learn about our treatment options.
Benefits of Teeth Whitening
Your smile can be one of the first things that people notice upon meeting you, and having a brighter smile could boost your confidence and self-esteem.
Additionally, taking care of your oral health can have an impact on your overall health and well-being. 
How Teeth Whitening Works
Our dentists use a peroxide-based gel in teeth whitening treatments. This gel breaks down stain molecules, which can leave you with a whiter, brighter-looking smile. The peroxide gel is non-toxic, non-allergenic, and safe for use.
Different shades of white suits different people's smiles. Your dental professional will help you choose the right shade for your teeth.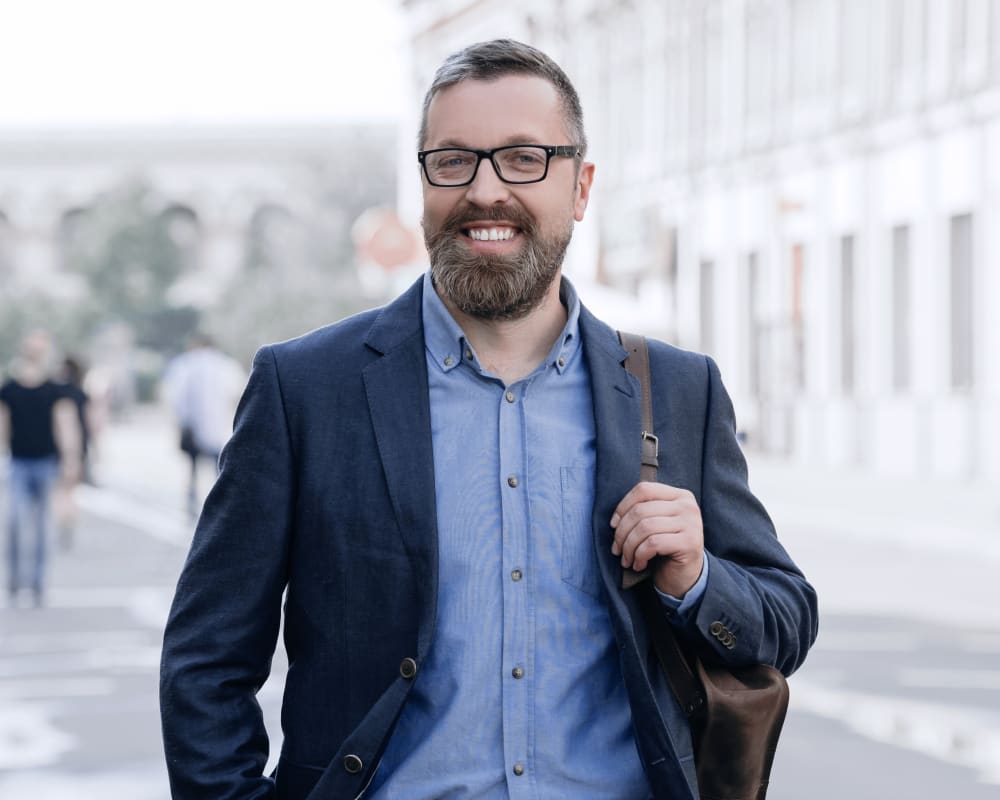 Whitening with Personalized Trays
At-home whitening using personalized trays is a popular choice with patients. Using these specially-designed trays, you can apply the whitening gel yourself and wear the trays every day. The daily duration and number of days that you should use this treatment will be predetermined by your dentist.
Ready-to-Wear Opalescence Go Whitening Treatment
The Opalescence Go teeth whitening treatment is a professional option for teeth whitening that is intended for patients who already have well-aligned teeth.

Opalescence Go aligners are already manufactured and pre-filled. You put the trays yourself on your teeth and wear them for 60-90 minutes daily, for a predetermined treatment duration.
Teeth Whitening FAQs
Read the answers to our most frequently asked questions about teeth whitening at Espaces Sourires. 
New Patients Are Welcome
Are you looking for a dentist in Laval? Our dentists will be delighted to welcome you and serve you.
Request Appointment